Finding a great template for your Joomla site can be a challenge. There are tons of free Joomla templates out there, but to be honest: Most of them are junk. Finding quality free Joomla templates is important to ensure you can work smoothly with the content, modules and other extensions you want to include.
In this post I take a look at 9 high-quality free Joomla templates. Made by some of the most renowned template providers in the Joomla community.
BT Arise - Free corporate Joomla template
BT Arise is the first free template for Joomla 2.5 of Bow Themes. It came with five amazing colors and styles. BT Arise presents fresh look for a Joomla site with eye pleasing colors and modules friendly arranged. Whether you need a site for your marketing, consulting, or business targets , BT Arise is still a powerful template to jumpstart dominating the world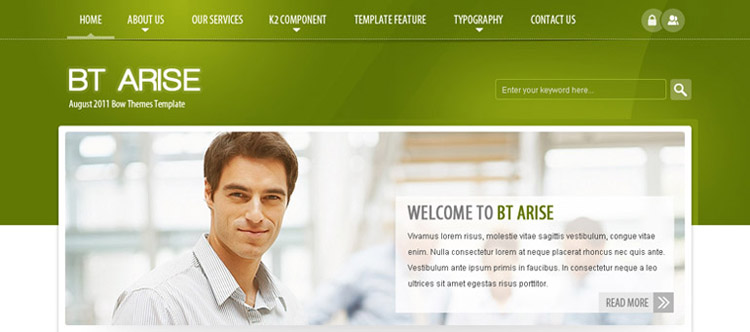 Provider : BowThemes | Joomla versions : 1.5 and 2.5 | Responsive : None
Music
With this free responsive Joomla template you can make tile-based websites with ease; it's just the ticket for blog or magazine websites with remarkable features that make use of some of the most flexible Joomla modules on the market.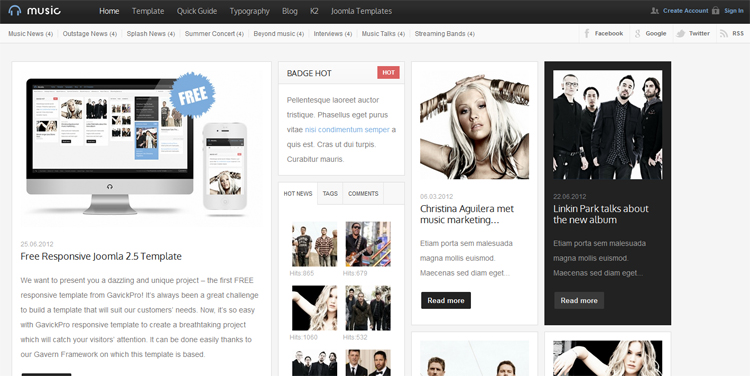 Provider : Gavick | Joomla versions : 2.5 and 3.x | Responsive : Yes
Afterburner
Afterburner is the fastest Joomla 1.5 template ever and is completely free. The theme balances speed and search engine optimisation with a full feature set. The template is based on the standard SEO layout used in club templates, and is therefore fully dynamic and collapsible.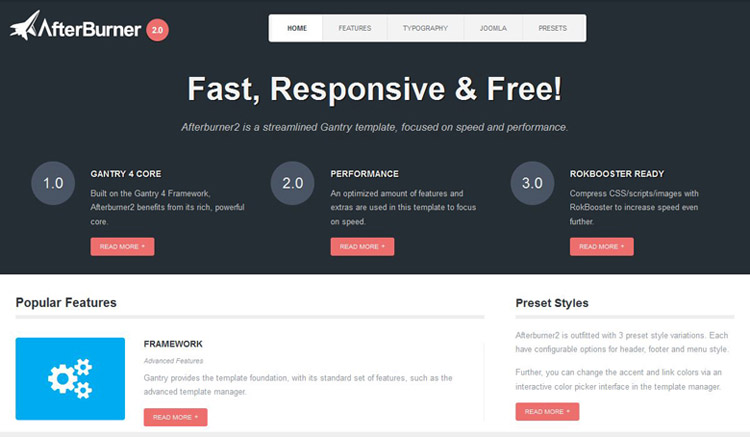 Provider : Rocketthemes| Joomla versions : 2.5 and 3.x | Responsive : Yes
JA Elastica
JA Elastica - Joomla first responsive template and is completely free licensed under GNU/GPL V3. Web has spread to mobiles, tablets, netbooks and other handheld devices. Do you think your site is ready to serve them all? Responsive Joomla templates are the answer to such now common design requirements. One template to serve them all. Responsive Joomla template as JA Elastica adapts and transforms to fit the screen area of the devices, now be it extra wide monitors or be it ipad, iphone or the android powered beauties.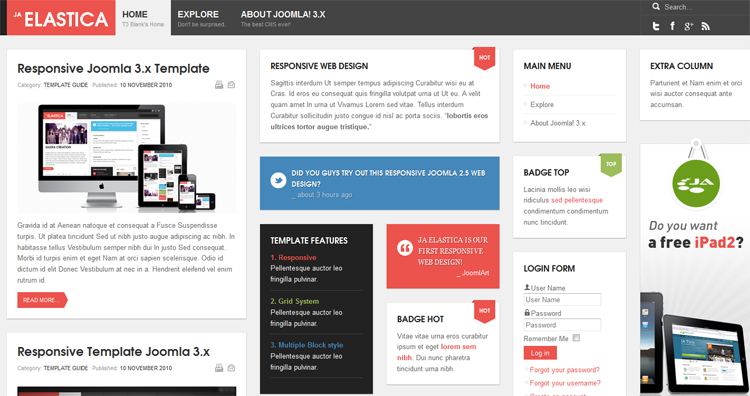 Provider : Rocketthemes| Joomla versions : 2.5 and 3.x | Responsive : Yes
BT Magazine
BT Magazine is latest, FREE and responsive Joomla template that fully supports EasyBlog, #1 blogging component by Stack Ideas. Its layout and design are modern and flexible enough to fit any digital magazine, technology blog, or online news site. Using this theme, you will discover numerous other amazing features that will save you a lot of time and effort. Additionally, we focused every last details to bring eye pleasant look and extreme browsing experience to your web visitors. With BT Magazine, let's blogging more with less!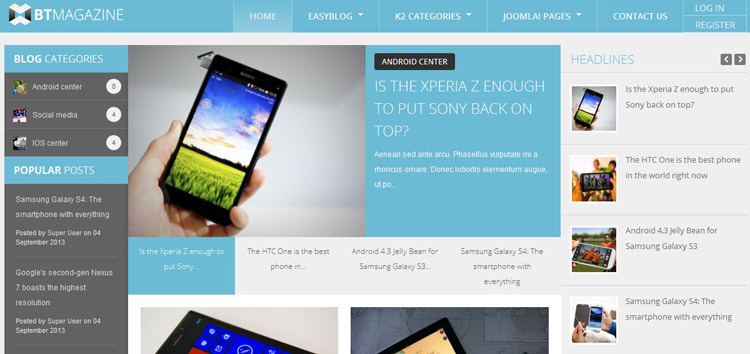 Provider : BowThemes| Joomla versions : 2.5 and 3.x | Responsive : Yes
Purity III
Purity III is the best responsive Joomla template that you won't get enough of for almost everything: from a simple to complex Joomla projects, personal blog to professional business portfolio site, or just about any Joomla projects you have in mind. Built on the robust T3 Framework, Purity III is fully responsive, supports Bootstrap 3 at core, highly compatible with most of the 3rd party Joomla extensions in the community, easily customize with ThemeMagic or Layout Configuration, support multiple layouts and stunning typography pages.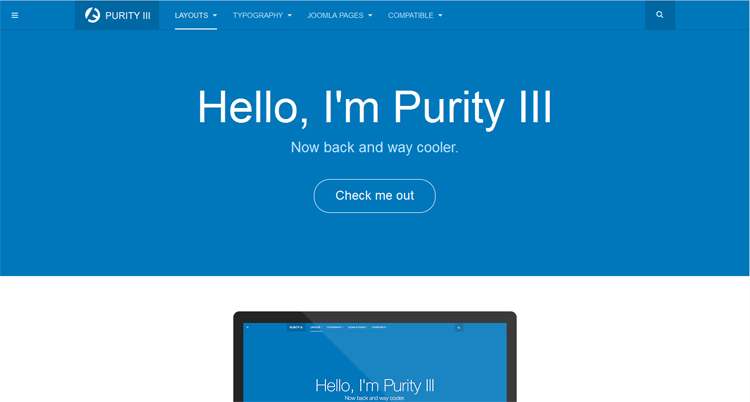 Provider : JoomlArt| Joomla versions : 2.5 and 3.x | Responsive : Yes
Taman
Taman is a template developed for both Joomla 2.5 and 3.0. It is particularly suitable for personal portfolio or corporate firms. It comes with 13 module positions and features a big slideshow on the home, k2 component for best content management, a masonry k2 portfolio filter function, a portfolio gallery latest entries module, a recent comments and latest blog entries module.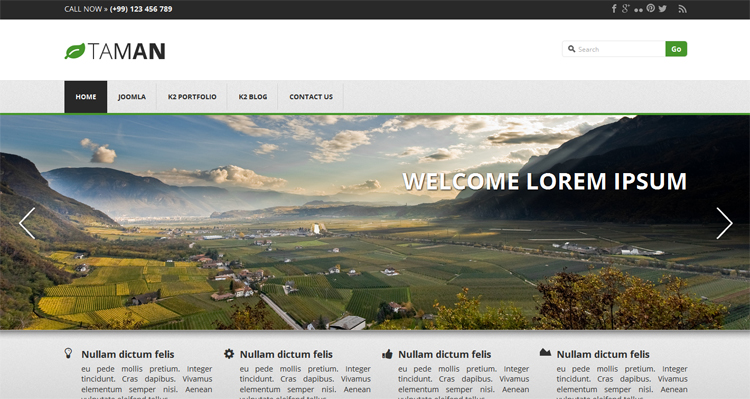 Provider : Joomfreak| Joomla versions : 2.5 and 3.x | Responsive : Yes